There is a new trend emerging for adults who need help in awakening their spiritual side and gain a sense of inner peace and wellness. These retreats are for computer captive adults who are looking for a way to get outside, start a healthy lifestyle, and put their digital addiction to the side. Long hikes in the woods, meals around the campfire and restful sleeps inside of a large family are all a part of the package to bring over worked adults back to a place where they can finally find tranquility.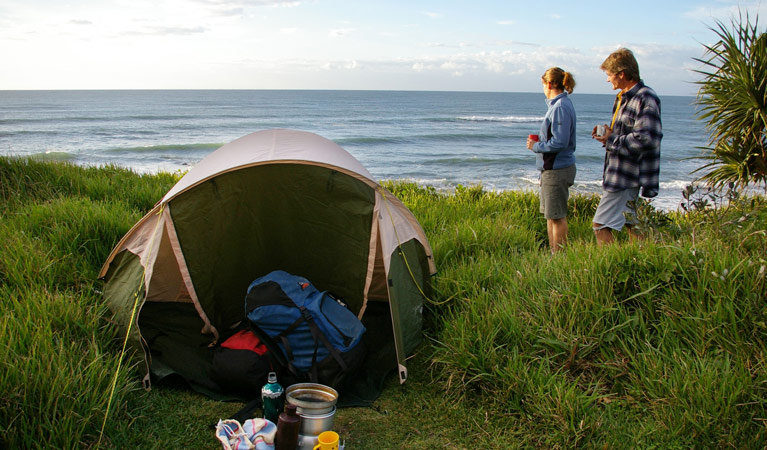 Camping for the Digitally Addicted
Specialized adult campsites invite you to check your smartphone at the door and learn how to communicate face to face again. Most of these types of adult themed camping adventures are well off of the grid, and offer activities like yoga, wellness workshops and star gazing. Some are quite rugged, with participants encouraged to bring their own camping gear to set up while others provide you with a small cabin and bed. Still bring along your own sleeping bag however, if you want to get the real feel of what camping is all about.
Spiritual Camping for Women Only
With the combination of wife, kid, work and social pressures, the special spiritual needs of women can be nurtured at retreats catered for them. These encourage you to bring along your own camping tent, and learn from the very beginning how to focus on taking care of you first. After your family size tent has been erected and your sleeping bag rolled out, you will be treated to spiritual building activities like yoga, massage and hiking tours. Find the right location for one of these women only retreats and you can even experience natural hot spring baths and tours along through spiritual ruins.
Camping With your Pet
Pets need help with their spirits too, and you can find a number of camping sites for adults that allow you to bring the dog along for a break from their everyday routines. Pups of all sizes and temperament are welcome, with fun activities planned for both the animals and the adults. Doggie yoga, craft building and diving into natural lakes are all a part of this spirit building campsite that takes into consideration the special requirements that your pets have.
Sometimes all it takes to bring your spirit back into the light, is some quality time away from your normal life. A camping trip geared towards adults who are seeking more than just fun and games could be just what you need to come to a place of inner peace and harmony.